Indian Trail Homes- A Rich Farming Heritage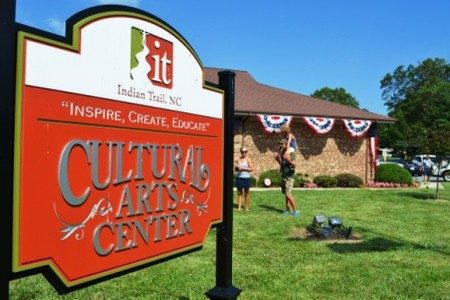 If a smaller town is appealing to you, Indian Trail homes will offer you just what you're looking for. Conveniently located in Union County, just 14 miles SE of Charlotte, the town of Indian Trail offers a slower pace of living, and yet is an easy commute for those who work in Charlotte. With a population of 11,905, Indian Trail is considered a part of the Charlotte-Gastonia-Rock Hill metropolitan area.
The annual Fourth of July parade is a cherished tradition in Indian Trail, featuring concerts, cookouts, floats, and children's activities. It is one of the largest Fourth of July parades in the Charlotte metropolitan area. Popular Edna Love Park is owned and operated by The Indian Trail Athletic Association, a private, non-profit, volunteer organization which promotes recreational activities for local youth. Residents of the community gather outside Town Hall each year to light the Christmas tree and enjoy hot chocolate, cookies, and to sing carols.
Other social and service organizations in Indian Trail include the Woodmen of the World, Girl Scouts, Boy Scouts, Lion and Lioness Club and the Rotary Club. The Porter Ridge Athletic Association provides baseball, cheerleading and basketball for children between the ages of 4 and 14. The Indian Trail library on Unionville-Indian Trail Road offers movies, book clubs, seminars, and several other enrichment programs for both children and adults.
Thanks to recent growth, most of the housing available in Indian Trail is newer construction. Several reputable builders are developing planned residential communities in Indian Trail, providing a wide variety of neighborhoods. Even though the area is growing, the rich heritage of Indian Trail's farming community is still evident in the numerous produce stands situated all around town. New businesses are establishing themselves in Indian Trail as well, bolstering an already good economic base. Eight schools serve the Indian Trail community. The elementary schools include Indian Trail Elementary School, Porter Ridge Elementary School, Shiloh Elementary School and Sardis Elementary School. The middle schools are Sun Valley Middle School and Porter Ridge Middle School. Students of high school age attend either Sun Valley High School or Porter Ridge High School.