Charlotte Area Things to Do & Places to Go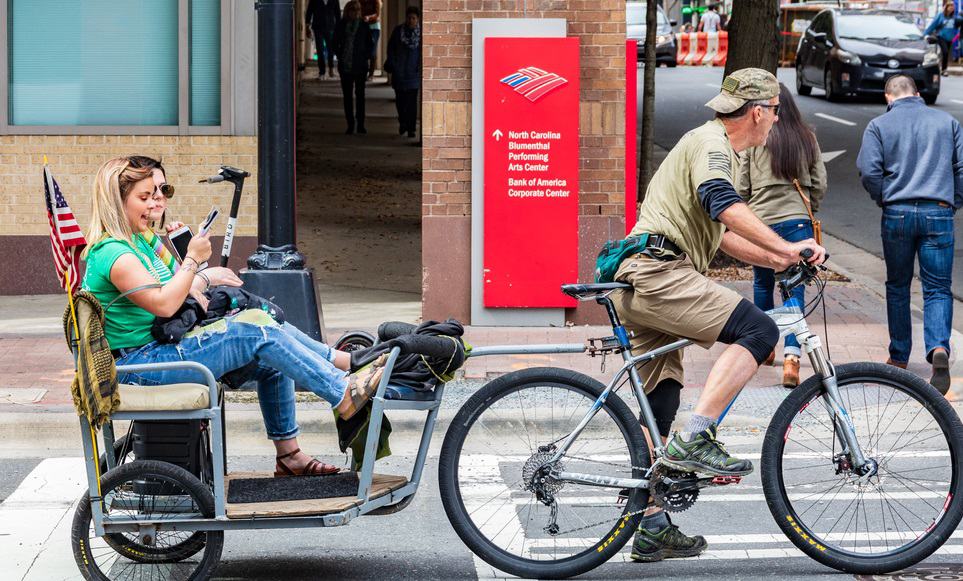 Charlotte, NC, also known as the Queen City, offers you so many places to go and things to do that you'll find it hard to decide where to visit first! Whether you choose a leisurely afternoon of parks, art and museums, or an action-packed day of sports and recreation, Charlotte area attractions will keep you entertained!
Museums, Parks and Historical Sites in Charlotte
The Charlotte Museum of History and the Hezekiah Alexander Homesite – (704) 568-1774 – The oldest dwelling in Mecklenburg county, this rock house was built in 1774. The history museum at the same location presents a variety of changing exhibits.
Historic Rosedale – (704) 335-0325 – One of the finest examples of Federal Style Plantation architecture in NC
Discovery Place – (704) 372-6261 – Experience "hands-on" exhibits and traveling displays at one of the country's top science museums.
Museum of the New South – (704) 333-1887 – Focuses on the Piedmont Carolinas from post-reconstruction to the present.
Mint Museum of Art – (704) 337-2000 – Charlotte's first art museum operated as the first federal branch of the US Mint from 1837 to the onset of the Civil War.
Mint Museum of Craft + Design – (704) 337-2000 – This art museum features collections of ceramics, fiber, glass, metal and wood from all over the world.
Wing Haven – (704) 331-0664 – Spend a tranquil moment in this bird sanctuary and stroll along the relaxing garden pathways.
McGill Rose Garden – (704) 333-6497 – An urban garden featuring more than 230 varieties of roses.
Latta Plantation –  (704) 875-1391 – This 1,090 nature preserve features a circa 1800 River Plantation House, an Equestrian Center, and the Carolina Raptor Center. You'll also find nature trails, fishing, canoeing, and picnic areas.
Reedy Creek Environmental Center – (704) 598-8857 – Play frisbee golf or take a guided walk at this large nature preserve in East Charlotte.
Reed Gold Mine – (704) 721-4653 – Pan for gold at the site of America's first discovery of gold (a 17 pound nugget!).
The Charlotte Trolley – (704) 375-0850 – Take a trolley ride into present-day Charlotte, and visit museum exhibits that take you back to Charlotte's past.
The Daniel Stowe Botanical Gardens – (704) 825-4490 – This expansive complex of flowering gardens, glittering fountains, and winding walking trails located just outside of Charlotte in Belmont will dazzle you!
Energy Explorium – (704) 875-5600 – Hands-on exhibits about our energy sources make learning fun.
The Nature Museum – (704) 372-6261 – Younger children will especially enjoy the nature exhibits, live animals, and the nature trail.
Paramount's Carowinds Amusement Park – (704) 588-2600 – Located on over 100 acres on the NC/SC line, Carowinds offers more than 40 rides and attractions featuring family water and theme-park fun.
Charlotte Metro Zoo – (704) 273-6363 – See a variety of exotic animals just outside of Charlotte.
The Arts and Cultural Attractions in the Charlotte and Mecklenburg County Area
Enjoy an array of cultural experiences including art, music, theatre, and dance in the Charlotte area.
NC Blumenthal Performing Arts Center – (704) 372-1000 – The Belk Theatre and Booth Playhouse present the best in local, national and international artists including Broadway touring performances.
Spirit Square – (704) 333-4686 – Features arts education activities performances, exhibitions, and events for all ages.
Afro-American Cultural Center – (704) 374-1565 – A showcase for Afro-American art, music, theatre and film.
Arts & Science Council – (704) 372-9667 – Over 50 organizations are members of the Arts & Science Council, a community-corporate arts support coalition. Call for specific information on member organizations. Many are listed below.

Arts

Afro-American Cultural Center
Community School of the Arts
Guild of Charlotte Artists
Mint Museum of Art
NC Blumenthal Performing Arts Center
Spirit Square
The Light Factory Photography Center

Theatre

Afro-American Children's Theatre
Children's Theatre of Charlotte
Davidson Community Players
Omimeo Mime Theatre
Theatre Charlotte

Dance

Charlotte Youth Ballet
NC Dance Theatre
Moving Poet's Dance Theatre

Music

American Guild of Organists
American Harp Society
Charlotte Children's Choir
Charlotte Choral Society
Carolinas Concert Association
Charlotte Double Oaks Boys Choir
Charlotte Philharmonic Orchestra
Charlotte Repertory Orchestra
Charlotte Symphony Orchestra
Opera Carolina
Carolina Crown Drum & Bugle Corps
Charlotte Folk Society
Queen Charlotte Chorus of Sweet Adelines
Queen City Brass Band
Sports Attractions in Charlotte
Charlotte offers pro basketball, football, baseball, hockey, and NASCAR racing for fans of all ages.
NFL Carolina Panthers – (704) 358-7000 – Bank of America Stadium is the natural grass state-of-the-art 73,248 seat facility designed specifically for the Carolina Panthers.
Charlotte Bobcats – (704) 424-9622 – The Bobcats Arena provides exciting NBA basketball for the whole family.
Charlotte Checkers – (704) 342-4423 – Home games for this affiliate of the New York Rangers are played at Independence Arena mid-October thru early April.
Charlotte Knights – (704) 357-8071 – Charlotte's AAA professional baseball team plays their home games at Knights Stadium April-September.
NASCAR Racing – (704) 455-3200 – The largest sports facility in the Southeast, Lowes Motor Speedway hosts the NASCAR Winston Cup Championship every May.