Charlotte Real Estate Agents
Before you call the real estate agent on the sign in front of the next home you want to see, first make sure you read the Working with Real Estate Agents disclosure from the North Carolina Real Estate Commission. It explains the risks associated with "Dual" or "Designated" buyer representation – the conflict of interest that exists when your buyer agent's firm is also representing the best interests of the seller on the home you may be interested in purchasing.
Better yet, call Carolina Buyer's Agent. As your Exclusive Buyer's Agent, we're one of the only real estate firms in the Charlotte area that doesn't list homes or represent sellers, so you'll never have to worry about the risk of "dual" or "designated" agency representation derailing your home purchase transaction. Only Carolina Buyer's Agent can guarantee that we'll always protect and promote only your best interests throughout the entire home purchase process.
Ask your buyers agent: "Does your company policy allow the practice of Dual or Designated Agency?"
Any real estate agent can be a buyers agent, and companies that allow their agents to represent their buyer clients as a "dual" or "designated" agent must disclose this to you upfront that on homes listed now or in the future with the agent's company, the company must divide their representation of your best interests with those of their seller-client by representing both of you at the same time – on the same home.
Dual agency is legal for home buyers, but you can eliminate the risk of dual agency before you start looking at homes by calling Carolina Buyer's Agent or an exclusive buyers agent whose company policy does not allow the practice of dual or designated agency representation. With representation from Carolina Buyer's Agent, you'll never risk the conflict of interests that arises from dual or designated agency because we don't list homes for sale or represent sellers – ever.
Can't Any Agent be an Exclusive Buyers Agent?
No – this is where many consumers get confused. The danger of dual or designated agency is this: Even though your buyer's agent started out representing you as an "exclusive" buyer's agent, if you later fall in love with a home listed by your agent or your agent's company, then your buyer's agent can only legally represent you (along with his firm's seller-client), on that home as a dual or designated agent. And you must agree to sign a dual agency agreement before you would be allowed to make an offer. When you sign a dual agency agreement, you're giving your agent's firm permission to represent the best interests of you and the seller at the same time.
Don't risk the conflict of interest that will arise if you later become interested in purchasing that home or another home listed with your buyer agent's company in the future. Otherwise, you may be obligated to work with the agent who showed the home to you first, regardless of their experience and negotiating skills, or whether the agent's company would be representing the seller, too.
Carolina Buyer's Agent guarantees that you'll never risk dual agency because we specialize in buyer representation only. And best of all, our fee is already included in the listing sales price so you'll never pay extra for our helping you locate, evaluate and negotiate your next home purchase in the Charlotte area.
The listing agent (the agent whose name is on the sign) always represents the best interests of the seller. And most real estate brokers who take listings encourage their agents to practice dual or designated agency on their own listings because this policy allows their company to keep the entire commission from your purchase of an in-house listing rather than having to share the commission with a buyer's agent who is affiliated with an outside company. The irony is that the greater the number of dual or designated agency sales the company handles, the more profit your buyer agent's company is making on the sale of an in-house listing – while at the same time decreasing the amount of legal representation they're allowed to offer you!
Get a free referral and extra cash back from Carolina Buyer's Agent when your home sells!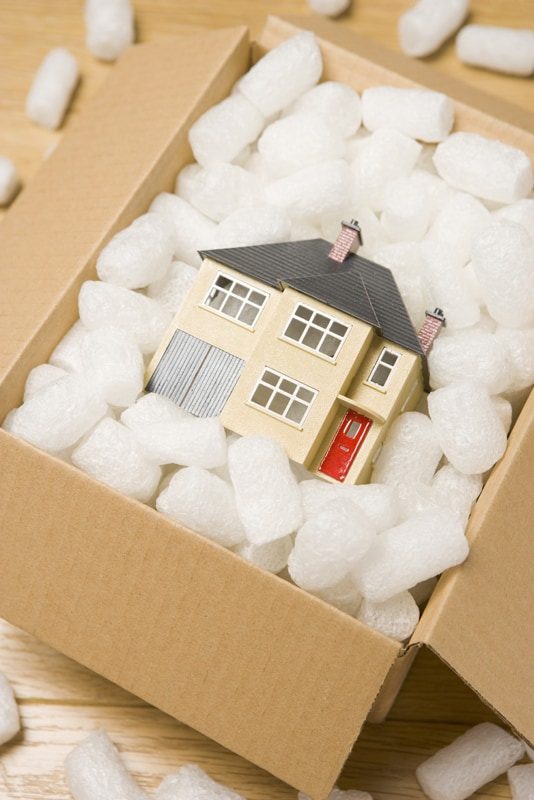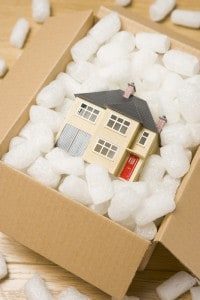 Do you have a home you need to sell? If so, please contact one of our listing agent partners who will provide the same level of exclusive agency to you until your existing home closes. Plus, as our buyer client, you'll also get a 1% cash-back bonus at closing when your existing home sells with one of our Listing Agent Partners! For-Sale-by-Owner Sellers, Click Here!
Track the recent homes sales prices with our Free Report that compares the asking prices to the sales prices for the homes in your ZIP code that sold within the last three months. You can also see the asking price, size and features for each home currently listed in your neighborhood.
"Only an EBA can represent your best interests at all times and negotiate only on your behalf on any home you decide to buy," says Tom Early, past president of the National Association of Exclusive Buyer Agents (NAEBA). "The job of a listing agent is to get the seller the highest price on the best terms. The job of an EBA is to get the buyer the lowest price on the best terms, and provide all the facts as to value, market, neighborhood conditions, and obvious physical defects. A buyer's agent who works for a company that takes listings must explain that his company is also legally obligated to represent their sellers' best interests as well."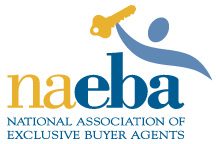 As a member of NAEBA, Carolina Buyer's Agent is dedicated to promoting the rights and representing the best interests of buyers only in every real estate transaction. NAEBA, founded in 1995 to educate the public about exclusive buyer agency, is an independent alliance of exclusive buyer agents throughout North America whose real estate companies do not take property listings or represent sellers, and who work to preserve the right of buyers to be unconditionally represented 100% of the time when purchasing real estate.
Your Charlotte agent can make finding your home an exciting, rewarding experience, but unless you're familiar with the agency disclosure requirements for NC, you risk not getting full representation at some point during the home purchase process. Click Exclusive Buyer Agency Agreement to print a copy of our Exclusive Buyer Agency Agreement and the information in the NC Real Estate Commission Consumer Agency Disclosure.
NOTE: The risk of dual or designated agency representation applies when the firm you hire represents both sellers and buyers. Carolina Buyer's Agent represents buyers only, never sellers, so you will never risk dual or designated agency representation when you choose Carolina Buyer's Agent to represent you.
The most important thing you can do before you call about the next home you want to see is to contact Carolina Buyer's Agent or call us at 1-855-304-9266 or 704-366-0542 to set up a showing for you!