Home buying in the age of COVID
People are still searching for homes, but in drastically reduced numbers, and in dramatically different circumstances. While inventory has long been a stumbling block, demand for Charlotte homes has continued to be strong because of high consumer demand and a robust economy.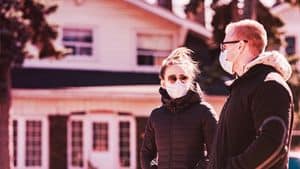 However, the "Stay at Home" mandate that is nearly uniform throughout the country has disrupted the local and national economy. More than 3.28 million jobless claims have been filed in the past week – the highest in American history.
While we're continuing to serve our clients online when possible, including Charlotte home searches and assisting in lender pre-approval, we've had to discontinue meeting prospective home buyers in person and making showing appointments until after the Mecklenburg County Stay-at-Home order is lifted.
Here are the latest market indicators, though you should keep in mind that these scarcely reflect the recent developments caused by COVID-19:
As of March 31, 2020, the median sales price for the greater Charlotte region rose once again, this month by $27,500, or 11.3%. The percentage of original price received inched up by .6%. The long-standing problem with shrinking inventory continued unabated, with the number of homes for sale plummeting by 2,526 units, a loss of 25.3% from March of 2019. This brought the number of months supply of homes to a low of 1.7, a drop of 32% from last year.
These are the overall numbers for the greater Charlotte Metro area. For more detail, see the reports for Charlotte, Matthews, and Huntersville.