There's no place like a Charlotte home for the Holidays!
Santa knows that Charlotte real estate is at the top of many wish lists this year. And for many, there are good reasons to expect they'll get what they've been hoping for. Mortgage rates remain steady, and are down more than 1 percent from 2018. What's more, the Federal Reserve, which has lowered its benchmark rate three times this year, recently announced it expects to see consumer rates to remain steady for the next two years. That assurance should fuel consumer confidence.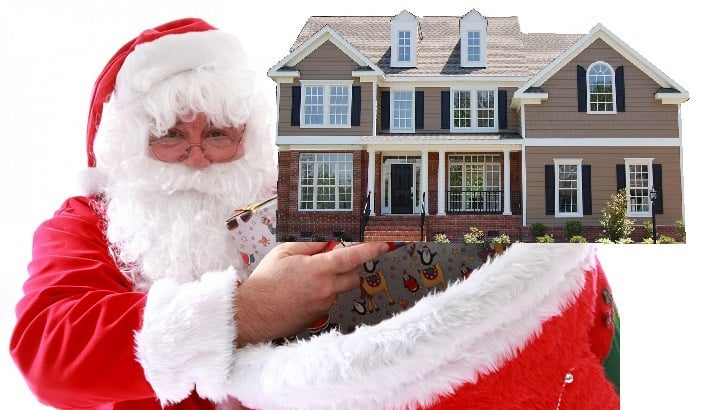 Another positive sign for home buyers is that the number of new housing permits rose 5% last month to a 12-year high, promising modest relief for a market hampered by nagging inventory problems and escalating prices.
However, the latest real estate market figures tell us those problems remain. As of November 30, 2019, the inventory of homes for sale in the greater Charlotte region fell by 2,442 units, a drop of 22.6%. That dragged the number of months supply of homes for sale by 29.6% from November, 2018. An indicator that had previously shown signs of improvement in recent months, the percentage of original price received, has returned to its long-established upward trend, this month by .3% — not a horrendous reversal, but not the direction we want to see. One of the most reliable indicators of future home prices, the median sales price, grew by $19,000, or 8.1%.
The bottom line is that while many face stiff challenges in finding the home of their dreams, opportunities exist for smart home buyers. Now more than ever, having an exclusive buyer's agent on your side is vital to success in a complicated market. Knowing the dynamics and pitfalls in a tough market and knowing the financing options available to buyers are key.
These are the overall numbers for the greater Charlotte Metro area. For more detail, see the reports for Charlotte, Matthews, and Huntersville.