Real Estate in the Age of COVID
In addition to impairing the overall economy, COVID has added a number of obstacles that buyers and sellers of Charlotte real estate continue to contend with. Though we won't be returning to the old ways of doing things, the rules have been significantly relaxed, and will no doubt continue to adapt over time.
That said, many issues that have challenged buyers for some time have only worsened during the COVID crisis, and those issues aren't going away just because the COVID restrictions are now being loosened. Chief among these issues is the lack of inventory. As we reported last month, many sellers have taken their homes off the market, concerned the shaken economy would depress home prices.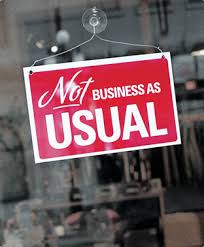 The latest numbers give a good idea of what Charlotte home buyers still face. As of May 31, 2020, the inventory of homes for sale plummeted by 3,942 units, a drop of 37%. This left the market with only a 1.6 months supply of homes for sale, representing a decrease of 38.5% from last year. No surprise that prices continue to climb, though at reduced levels. The median sales price inched up by $5,000, an increase of 1.9%. The percentage of original list price received also rose, this month by .3%.
However, economists predict a slow but steady resurgence of the overall economy. Buyers can also take comfort in mortgage rates remaining at near all-time lows. That's why buyers have been quicker to return to a recovering housing market than sellers.
As States and local governments ease their COVID policies, real estate activity is expected to improve. However, safety is the number one priority, so some common-sense rules still apply.
Instead of driving in the same car with a buyer's agent, social distancing rules require buyers to drive separate cars and meet with their agents at the properties they're considering. Once at the property, all parties should use hand sanitizer and maintain at least six feet distance from others. Sellers can help by keeping high-touch surfaces clean, and agents should make online or remote access to buyers whenever possible.
These are the overall numbers for the greater Charlotte Metro area. For more detail, see the reports for Charlotte, Matthews, and Huntersville.