Ballantyne Homes – Charlotte's Fastest Growing Area
To appreciate and understand the appeal of Ballantyne homes, you need to remember three things: It's new. It's upscale. And it has its monuments.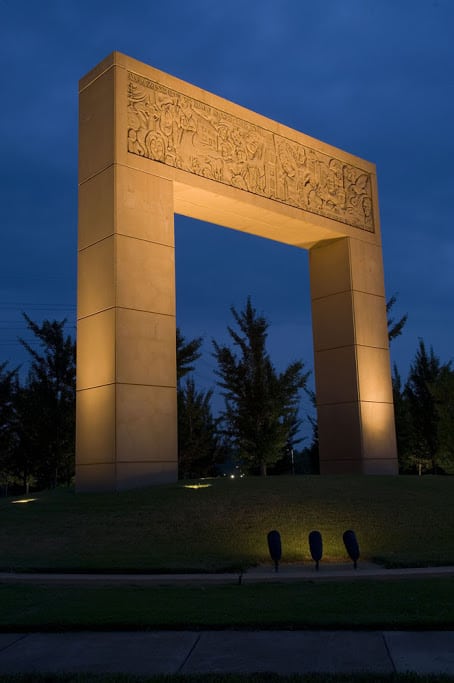 Unlike Charlotte's other major communities, Ballantyne homes and neighborhoods were born within the memory of most of the people who live there. Before the mid-1990s, it was largely farmland. When it was developed as a retail and residential project, its developers commissioned monuments that reflected the history of the area. It's appropriate that the Ballantyne Monuments celebrate the Charlotte region's heritage as a center of growth and change. One of the large carvings at Johnston Road and Ballantyne Commons features Cameron Morrison, the "Good Roads" governor of the 1920s; the Wright Brothers' plane; the old Charlotte train station; and Charlotte's first trolley. On the opposite corner is a monument decorated with symbols of technology and commerce.
Yes, it's all about movement, commerce, and discovery. For Ballantyne homes, it's about reinventing oneself and going large. That's a fitting symbol for an area that now boasts the 500 + acre Ballantyne Corporate Park, four major shopping centers, and the headquarters of several relocated corporations, including Snyders-Lance, Extended Stay America, and ESPN regional television.
With its country club, dozens of upscale housing communities, and access to Charlotte's I-485 outer belt, the Ballantyne area has grown into a mini-city with a brash and independent spirit. Find the Ballanyne homes for sale below:
Ballantyne Homes For Sale
Listings 1 - 2 of 2

15608 Ballantyne Country Club Drive
-- 6 BR, 5.1 BA
Price: $1,550,000
(4916 sqft)
Subdivision: Ballantyne Country Club→ More info
Helen Adams Realty | MLS # 4023731 | Active

15614 Ballantyne Country Club Drive
-- 5 BR, 4 BA
Price: $1,325,000
(4073 sqft)
Subdivision: Ballantyne Country Club→ More info
Dickens Mitchener & | MLS # 4016383 | Active
Listings 1 - 2 of 2